Challenges of the Local Staff
We keep hearing from dozens of top managements mentioning local staff:
"We appreciate their culture, politeness, diligence and good human nature. But aren't they a little too passive?"

To be more specific, it goes like this:
Do only what they are told to do
Often seek for "the reason why they can't"
Ask for instant answers without thinking through
Find an excuse and sometimes even tell a lie
Just take stop-gap measures against problems
Lacks a long-term viewpoint
Hold back negative information
Being quiet in a meeting in the presence of their boss
No proposals, no suggestions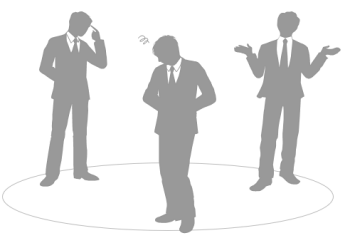 Someone often sees this as an innate nature of the people in a certain culture or unchangeable character of each person.
- We could argue that.
The Concept of PDP
Proactivity Development Programme (PDP) is the course that develops proactivity and induces active actions of participants. It changes their mindsets which is often seen as something unchangeable.

The fact of the matter is, this mindset can be changed.
Because the root cause of the passiveness often attributes to mere lack of skills and a small misunderstanding in their mind.

Skills
 One does not know how to tackle problems and do not know the way of communication for asking people to cooperate.
Therefore one does not actively take action.  
Mind
 One does not think he/she can make changes, so takes things as somebody else's business.
Or one might not even know being proactive is a good thing in the first place.
Anyone can learn those skills through training.
As for mindset, one can learn it through activities such as; think through the issues of their workplace, have a discussion, receive feedbacks from trainer and colleagues.
PDP is a course lasts for a couple of months so that participants can actually change.
Those three are the factors that make PDP so effective:
Understand the Benefits
Making sense of why proactivity matters to their company and also to their career
Problem Solving Skills
Participants will learn effective problem solving by identifying the root cause and coming up with a solution
Improve Communication
Acquire communication skills; productive discussion, Giving an instruction, Making suggestions, to their boss or their member
The word "Proactive" is an antonym of "Reactive", and "Proactivity" implies to anticipate what is going to happen and actively take action by oneself.
In this course, we cultivate employees who have a good sense of ownership in their job, under the slogan of "Be Proactive".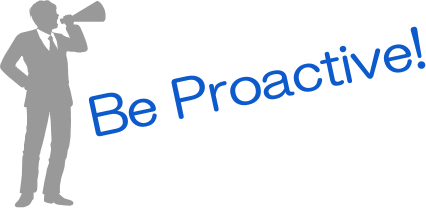 You can get more details about PDP by contacting us form here. If you have specific requests, please feel free to write them down.